Club 456!
Club 456!
What is Club 456?
If you are in the 4th, 5th, or 6th grade…this is a 'tweens' youth group created just for YOU!
We meet the 3rd Sunday of the month, unless otherwise indicated.
Our meetings are comprised of both fun activities and…fun activities that include service projects. These events are planned around what YOU and your Club 456 friends want to do!
********************
Here are some fun upcoming events we want to make sure you have on your calendar: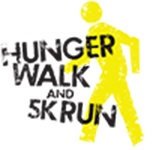 May 27th, 2013 – Free Store Food bank Hunger Walk!
Club 456r's are forming a team to walk for Hunger! Please help us in supporting this great resource for our families in need in the greater Cincinnati area. Cost is $20.00 and will need to be turned in at the April 19th meeting. We will be heading downtown together - so watch for more details to come.
Now is the time to lace up your shoes and hit the pavement for a tremendous cause! This year marks the Free store Food bank's 10th annual Hunger Walk and 5K Run! Over the past 10 years, the race has raised almost $1 million to help feed our neighbors in need through our network of partner agencies. With each step you are taking you are directly impacting lives of those in our community.
It's time to talk ROADTRIP!!!!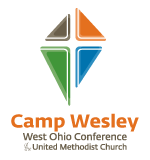 Sunday, July 7, 2013 - 4:00pm to Friday, July 12, 2013 - 5:00pm
This year we will be taking not only the Club 456 kids – but anyone up through the 12th grade is welcome to attend!!!
Wondering what to do after the Fourth of July has come and gone? Camp Wesley has so much more to offer than some stinky old fireworks (which are not allowed at camp, by the way). From whipping down our slick Slip n' Slide, to conquering the challenge course, to learning how God wants us to live, you will experience a lifetime of activities that will have you smiling ear to ear. Did I mention the epic canoe ride down the Mad River? Camp Wesley is the place to be.
Deposit of $30 is due by May 1st, 2013 – however, please let me know as soon as possible if your child is planning to attend this year. We will have some fundraising opportunities available, so we need a head count in order to set these up. Parents are welcome to attend as volunteer staff, please see Dianna to find out more details.